I was speaking to one of our contact centre customers last week. They are a Government organisation, facilitating the rollout of COVID vaccines. We recently set up a contact centre for them for vaccine bookings, information and contact tracing. It's a critical project both for the Government and the community with obviously a lot at stake. Because of the urgency of the project we were able to deploy the contact centre in only a few days. In delivering their service, our customer's primary KPI was caller wait times.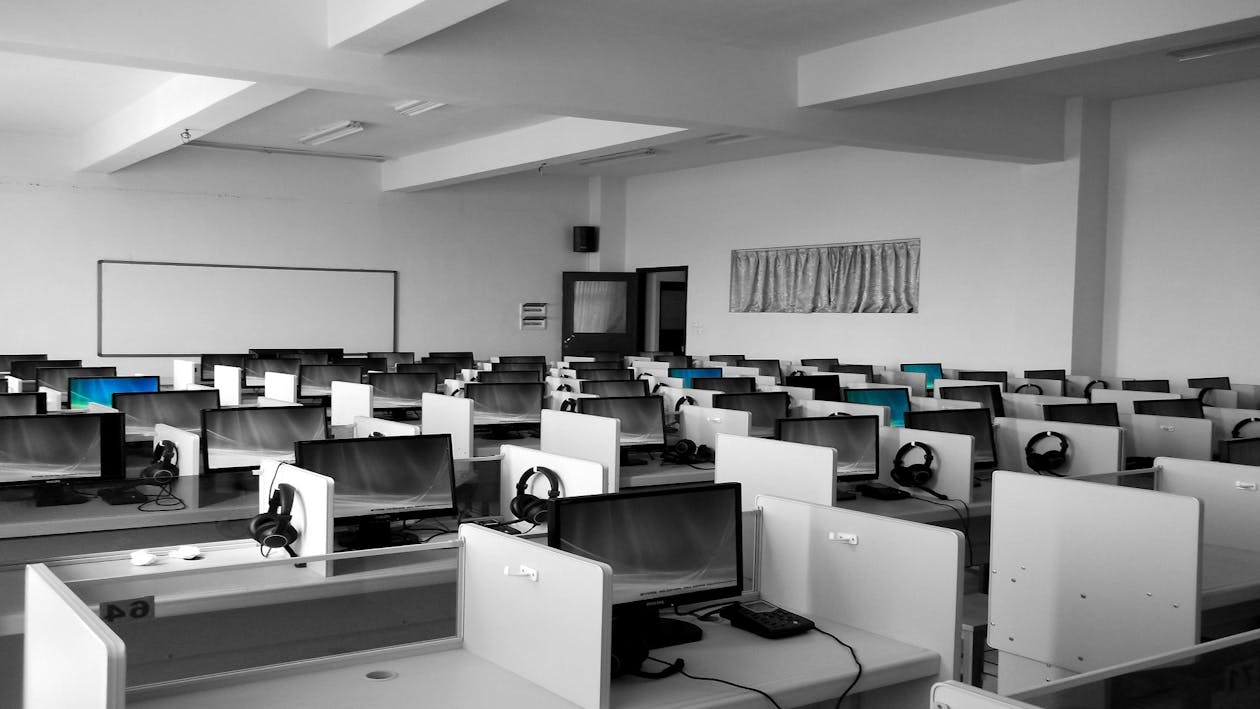 Not surprisingly, they are experiencing huge call volumes at the moment. So, we recently did a deep dive to look at how they can manage the huge increase in calls. From my experience, to optimise contact centre performance, there are two levers – throw more people at the problem or invest in technology: Platform v. People. The answer is actually a combination of both with 'people' being a more short-term solution and technology a more strategic solution.
Recruiting more staff to increase call handling capacity is a tactical and often necessary solution, but an investment in technology can increase productivity and scalability and be a smarter long-term solution.
People are expensive, not only in terms of their direct costs but the cost and time required to enable them to be effective agents. Plus, the additional costs need to be amortised over the period they are working for you, so staff turnover makes this even more expensive.
Adopting new contact centre technology can improve the effectiveness of your agents: reduce call handling times, minimise follow up calls and improve outcomes. For example, a knowledge management platform such as Livepro, puts all the relevant information from your CRM plus other resources at your agent's fingertips. Not only does this mean more efficient call handling, but it also decreases the amount of time required for training and enablement.
Ironically, after years of talk about omnichannel, what we see, is most customers still using the telephone as their only channel. Using different channels such as SMS, chat or self-serve bots can free up your agents but sometimes these other channels are actually more effective for simple enquiries. However, organisations need to get buy-in from their agents when it comes to adopting new channels. Often, agents are apprehensive because they aren't experienced and they think they will 'mess up'. In reality, it's a case of applying their current customers service skills to a new medium.
Having the right – and secure – technology platform allows organisations to leverage 'Work from Home' agents which not only brings efficiencies in terms of reduced travel time, but it also increases the pool of available agents.
In some cases, demand simply cannot be controlled, but often inbound demand is a result of some form of outbound communications or campaign. Therefore, spikes in inbound demand can be predicted, and therefore, planned for. The key issue here is internal communication across teams which unfortunately is often lacking because organisations frequently work in silos. With our Government customer, because there are constant updates and announcements and things are constantly changing, contact centre demand has frequent and ongoing peaks. It's hard to predict.
When we were with our Government customer, and analysing their call handling performance, we investigated their PSTN capacity (number of incoming lines), ISR Router processing power (connecting to the cloud platform), inbound call queues, number of agents, average call time and their ability to service call backs. Key to improving the customer (caller) experience and reducing wait times was segmenting callers based on their position in the queue, setting expectations with transparent communication – tailored to their position in the queue – and streaming customers so for example, those with long wait times would have the opportunity to receive a call back.
In summary, surges in demand can be handled in the short term by employing more agents, but building a scalable, efficient and effective contact means getting the underlying technology platform to increase the effectiveness of agents and leverage new channels.
About the Author

Marcus Thompson has 20 years of contact centre operations experience across all roles.  He is passionate about challenging the status quo to improve the customer experience (CX) and improve the ROI for the business by optimising returns from both people and technology.  He is a Webex Contact Centre expert,  Calabrio Certified Solutions Consultant and APAC Trainer.
Discussion about new ways of working, brought about by COVID, has pretty much been done to death. We get it; and it's happening. Ironically, it is being driven my management and staff because the flexible mix of working from the office and working from home is increasing productivity for the business and flexibility for staff.
So, the question is, what are the considerations for 'doing it well' and how can you make it sustainable?
The three pillars model – or we call it 'Work Smart' – provides a framework for ensuring success in a post-COVID world.
1. Collaboration
With staff predominantly working from home, empowering them with the right collaboration tools is critical. Video first collaboration is preferable because it optimises the personal engagement which suffers when people can't meet and mix in the office. Instant messaging, the ability to initiate video meetings with a single click and 'spaces' for collaborating and managing people, projects and issues are important features of an effective collaboration platform.
Having the right collaboration platform optimises staff productivity and drives innovation and is even more critical where people are largely working in isolation.
2. Security
Because of the rush and necessity to work from home, IT security considerations initially took a back seat, but now organisations are realising that there are many risks with staff working from home.
Managing security isn't solved solely by a technology solution. People and their behaviours are a critical piece of the security puzzle and they need to be supported by training and backend processes.
From a technology perspective, the three key vulnerabilities to be addressed are email, web and endpoints (computers, laptops, phones).
Security solutions have become more sophisticated in recent years and have moved beyond the simple firewall concept. Now, security is intelligent and proactive, and emails and web addresses can be checked before they cause problems. New, smart security apps are constantly checking endpoints (hardware) for vulnerability. For example, an alert is triggered when an iPhone has an out of date operating system because this means potential vulnerability. Organisations are now creating security ecosystems with a single dashboard to address the different types of threats and different devices on the network.
Unfortunately, security is often seen as a nice to have, but the risks of intrusion are significant.
For an organisation, there can be loss of IP (intellectual property), data can be locked up by ransomware, the business can be interrupted for hours or days which can be extremely costly and applications/systems can be breached leading to a direct loss of funds.
But the need for robust security is also being driven by customers. They want to deal with an organisation they trust because they are giving up important personal data and access to financial information.
Managing security is all about risk and reputation management.
3. People
Yep, that's right, embedded in the mantra of the management consultants, but often relegated to a secondary consideration is 'People'. Getting this pillar right is what will make your new way of working successful and sustainable in the long term.
The risk is that staff lose their connection with the business, and therefore their loyalty. There is also the issue that 'functionally' work can be done very efficiently from home, but what's missing is the informal communications, incidental creativity and the ability to have frank, direct and sometimes uncomfortable conversations which are better done face to face.
Video meetings are typically more formal than face to face meetings, so people will need to start feeling more comfortable being vulnerable and 'real' on camera so engagement can be authentic and effective.
How can you differentiate your organisation so you maximise staff retention? What value-added experiences can you offer your staff so they don't feel like they are a robot or simply contractors? How can you balance productivity with innovation?
In the long term, managing people is the most important and the pillar and it requires the most attention. During COVID, and as we emerge, working from home has been somewhat of a novelty, but organisations need to develop a long term strategy for staff engagement that deals with the new working environment. Each organisation will have its own approach, and there is a lot of experimenting being done now with things like drinks over video and specific days when all the team must be in the office so relationships can be maintained and informal communication encouraged. But a token and tactical approach won't work in the long run.
Aside from tactical engagement activities, the glue that will bind remotely working organisations together is 'purpose'. Why are we working together? What's our strategy? What value are we creating for what customers? And who are we directly competing against? This requirement puts more pressure on the business to have clarity in its purpose and have clear, effective communication and messaging.
The other, and very important issue is staff well-being. A lot of simple – and we're now discovering, important – things have been taken away by COVID. Commuting, while it's consumes time, is important for winding down and thinking. Physical exercise is now more difficult and social connection has been greatly reduced.
Employers will need to be more conscious of employee well-being in an environment where it's more difficult to 'eyeball' people and see how they are really feeling.
Also impacting well-being is the employee's physical work environment in terms of ergonomics, ventilation, temperature and comfort. Not actively managing these factors is a risk for the business and poor management could result in workers compensation claims and legal issues.
All businesses understand how important customers are. After all, why else would we say the customer is always right? Knowing that your customer's matter is entirely different from knowing how to actually give your customers the experience they crave.
While having a good product and smart services is important, you always have to build customer support into your business model. Unfortunately for most businesses, this is where the customer-centric focus starts to falter. How do you provide quality customer support? The answer is with Cisco Contact Centre solutions.
To help meet a wide variety of needs, Cisco offers a full range of collaboration solutions and managed IT services. If you are looking to upgrade your customer service, consider choosing Cisco for Cloud Contact Centres, on-premises Contact Centres or other cloud applications.
The Cisco Difference
Certainly, Cisco is not your only option for managed IT services or collaboration solutions. However, there are some distinct reasons why you might want to consider Cisco as your go-to choice for customer support.
It starts with Cisco's innovative technology solutions. Cisco is perhaps best known for its Webex technology. When you choose a Webex Contact Centre, you have access to advanced technology that is intuitive and powerful. Instead of housing your data in separate silos or trying to manage numerous application platforms, Cisco allows you to centralise all of your IT solutions into a convenient and manageable package.
Moreover, Cisco understands what customers want. Too many customer service systems are fragmented and frustrating. As customers are bounced between one line and the next, they quickly lose investment in the process. With high agent turnover in many customer support centers, there is little expertise and consistency. This only leaves your customers more vulnerable. There exist online collaboration tools like Cisco Webex for internal connection.
Therefore, Cisco has designed its products to offer comprehensive customer care. This way, customers can get valuable and timely support to streamline their calls and meet their needs. This provides better performance for companies and allows companies to build longstanding trust with customers.
Plus, with tiered products, there are Cisco Contact Centre solutions for every business. Whether you desire IT support or on-premises development, Cisco is poised to deliver.
Cloud Contact Centre
Cloud solutions are quite popular right now, and there is a good reason for that fact. The cloud is versatile, powerful and affordable. In the cloud, companies can provide employees better access to the data and platforms they need at a fraction of the cost.
Now, the cloud is also available for your customer service. Cisco uses advanced Webex technology, which can be accessed via cloud platforms. In other words, you can get the customer service software you need without any of the messy or expensive set up on-site.
The advantages of using the cloud are numerous. On the cloud, you can easily scale your customer service needs. As your needs grow or shrink, your service plan can grow and shrink as well.
On top of that, the whole platform is set up for collaboration in the workplace. With built-in analytics, it is easy to access your data to track trends and performance. All of these features are more affordable than ever because there is minimal on-site development. This is why the cloud is increasingly popular for companies of smaller or moderate size.
On-premises Contact Centre
There are benefits to the cloud, but it may not be the right solution for every business. In some cases, the customer service demand is so vast or specialised that on-premises development simply makes more sense.
Cisco has products for this need as well. For on-premises support, Cisco can give companies the tools they need for a comprehensive system. This includes the proper technology, training procedures and analytical feedback.
The best thing about going with an on-premise solution is that it can be fully customised. You have the ability to establish omnichannel interactions, create agent and supervisor training protocols and provide agile licensing options.
When you are able to tailor your customer service solutions to the unique demands of your business, then you can be confident that you are meeting the needs of your customers. Contact Center is an excellent way to build the brand loyalty your company uses for ongoing success.
Cloud Applications
As a final option, you can choose additional cloud applications to flesh out your operations. These cloud applications are available for both on-premises and cloud centres. This includes Cisco's Webex Experience Management.
Formerly known as CloudCherry, this application provides a new level of insight into the nature of your customer service climate. When you use this application, you can create seamless integration while leveraging predictive analytics. You will also get access to journey analysis, theme analytics, financial data and more.
What can you do with this kind of information? That is really up to you. The whole point of purchasing additional applications is to customise your customer service. Cisco understands that each company is different. Therefore, it would be silly to offer a one-size-fits-all approach. Instead, you can create a personalised experience that reflects your business on every level.
By offering these applications, Cisco is committed to providing solutions that are scaled to your needs. By working to support your customers, Cisco will also be supporting you. It is a win-win situation for everyone involved.
Conclusion
All businesses need to address their customer support. While some companies try to tackle the problem on their own, the results can be mixed. It is easy to provide a lackluster customer experience, and quality support is difficult to maintain over time.
There is no reason to endure this kind of struggle. In truth, facing such difficulties alone is a gamble that may or may not pay off. Instead of taking the chance, you can get better results with the support from Cisco.
Cisco is a leader in technological solutions. The company has an established history of excellence, and its Webex contact centre solutions are no exception. You can easily employ these solutions to address all your customer service needs. Cisco always puts your company and your customers first.
Workplaces are always evolving. However, in recent months we have seen organisations around the world change rapidly to support their employees as they move towards remote working solutions. As lockdown orders ease, the idea of returning to business as usual is still a difficult one for most companies and employees. In order to successfully navigate this period of limbo, businesses can benefit from increased collaboration.
The Power of Collaboration
Collaboration is not a new concept, but it has taken on a different meaning in 2020. Many companies have had to transition their employees to remote work, which has made a reliance on technology for collaboration more important than ever. If you look at how businesses have adapted, investments in the right technology have proven to be critical. Just look at the data on Cisco Webex Conferencing and Webex Calling. In 2020, the platform has exploded with three times as much growth. In April alone, Cisco Webex meeting technology hosted 500 million participants for an impressive 35 billion minutes of meeting time.
Research supports this data. More than 50 percent of organizations that use Cisco Webex conferencing noted an improvement in business processes. Email activity was nearly cut in half while productivity climbed by 32 percent. All this is possible whether workers are in the office or at home.
Given the obvious advantages, businesses would be at risk if they choose not to invest in remote working solutions like Cisco Webex Meeting platforms. Here are the top eight ways collaboration can boost productivity for your business whether you are in the office or outside of it.
1. Communication Across Departments
One of the most powerful ways collaboration boosts productivity is by breaking down normal barriers within the office. Think about how a typical business is organized. Most departments are segmented off from one another. Sometimes, these departments are on different floors or even in different buildings. With these natural barriers, arranging in-person meetings is easier said than done. Collaboration technologies completely bypass this obstacle. Technologies like Webex Calling make meetings with other departments seamless, fast and efficient. As a result, questions get answered faster, and issues are resolved more effectively.
2. Real-Time Information
Collaboration typically requires more than an exchange of ideas. Most of the time, employees need to share files, images or data records. Collaboration technology can drastically improve the way this sharing works through the use of data syncing and real-time file sharing. This means that other employees can see the necessary files immediately during a live conversation without productivity being impacted by a less streamlined system.
3. Reduce Administrative Tasks
With collaboration tools, it is possible to do more than streamline your work. You can actually reduce it. Collaboration tools allow employees to instantly share information on policies, programs, scheduling, budgeting and more. By sharing this information through collaboration software, there are fewer daily tasks to complete. This added time lets employees focus on other, more productive goals.
4. Improve the Customer Experience
When a business is focused on collaboration, productivity is not only experienced internally, customers and clients will also notice the change. Through focused collaboration, companies can better meet the needs of consumers. These consumers can be seamlessly connected to the best employee for their needs from the start. This allows consumer issues to be dealt with faster, which is a benefit to the consumer and the company.
5. Stay Connected to Vendors and Suppliers
Other types of external communication are also streamlined when businesses invest in the right collaboration technologies. This includes interactions with vendors and suppliers. Vendors and suppliers serve a critical role for most businesses, but these points of transit can also represent significant loss. When time is wasted in miscommunication and delayed paperwork, precious productive hours are also lost. Effective collaboration tools that support streamlined communication, and file sharing can give some of those hours back. This can save time and money for businesses.
6. Enhance Problem-Solving
No matter how good a business is, problems can occur. In fact, a good business is not defined by a lack of problems. A good business is defined by its response to problems. This is another area that can be addressed by collaboration technology. With the right collaboration tools at your disposal, your business is better prepared to make smart, informed and comprehensive decisions. When your employees collaborate freely, meetings can be scheduled faster and include the right team members. Files can be shared with ease to assess all parts of the issue. This greatly enhances any company's ability to solve problems and foster productivity once more.
7. Tap Into Innovation
As collaboration tools streamline communication and administration, employees are available for other, more important tasks. This sparks a different kind of productivity. Instead of merely completing things, employees will be able to innovate more dynamically. The innovation is fostered in a collaborative environment where employees are able to connect easily with others and are not bogged down in red tape. This means your business will not just achieve more things. Your business will achieve better things.
8. Avoid Mistakes
Finally, smart collaboration tools will improve transparency and visibility throughout the company. When this happens, employees are more accountable for what they do and it helps prevent mistakes. Mistakes are easy to make when processes are segmented and employees are isolated. With collaboration, there are more natural checks and balances in place. This can prevent costly mistakes on a very broad scale.
Conclusion
Although collaboration tools have been incredibly important for businesses recently, it is important to remember that they are not merely remote working solutions. Such tools can provide benefits for companies when employees are in the office or not. Equipping your company with the best collaboration tools will improve business efficiencies and prove a powerful solution for work from home and office environments.
It has been a big year for Kytec's Collaboration practice. Back in October we became one of only four global partners to achieve full technical WXCC certifications as a Contact Center Expert. To top it off, yesterday we achieved authorisation to sell, design, install and support the Cisco Webex Contact Center technology and product in Australia – the first in region.
We're excited to be able to offer Cisco Webex Contact Center within the ANZ market. A true cloud offer from Cisco, the first of its kind with end to end cloud collaboration capabilities complimented with Artificial Intelligence. Already with capabilities that blind the competition, the roadmap for the product is strong and we are excited for the new benefits that a true cloud contact center can bring our customers through continuous innovation.
Some of the key capabilities that have us excited:
Native Cloud Collaboration Connected Contact Center to provide end to end capabilities from the contact center and back office which are continually improved without the need for software upgrades.
Customer journey mapping to provide insights an improve customer service throughout the customer's unique journey
Out of the Box CRM Connectors to do away with the requirements for any custom integrations for well known platforms
Analytics and Transcription Services to get deep insights into customer conversations which drive center improvement and increases in customer satisfaction
AI enhanced interactions to provide both self-service and agent assistance through customer interactions reducing handle time and increasing first call resolution.
The Webex CC platform will deliver benefits outside the contact centre as well through reductions in administrative overhead and the ability to re-use existing telephony infrastructure where required. Simple monthly billing and the ability to burst as required provides an easy to understand, operational cost model for the contact center to operate under.
To learn more about Webex CC, Collaboration Solutions or to arrange a personalised demonstration, get in touch today!